The participant T-Shirts and Finisher Medals of Niveus Mangalore Marathon 2023 were officially unveiled on October 27, 2023, by Anupam Agarwal IPS, Commissioner of Police, Mangalore. Abhilash Dominic, Race Director – Niveus Mangalore Marathon, Amitha Dsouza, President – Mangalore Runners Club, Amar Kamath, Secretary – Mangalore Runners Club, Abhishek Hedge, Marketing Director – Niveus Solutions, Nishant Shet, Partner – SL Shet Jewellers, and members of the organizing committee, were present on this occasion.
The Police Commissioner, Anupam Agarwal IPS, encouraged the people of Mangalore to participate in the event and prioritize their health. He expressed his well wishes for the event and assured the organizers of the police department's support to ensure a safe and successful marathon.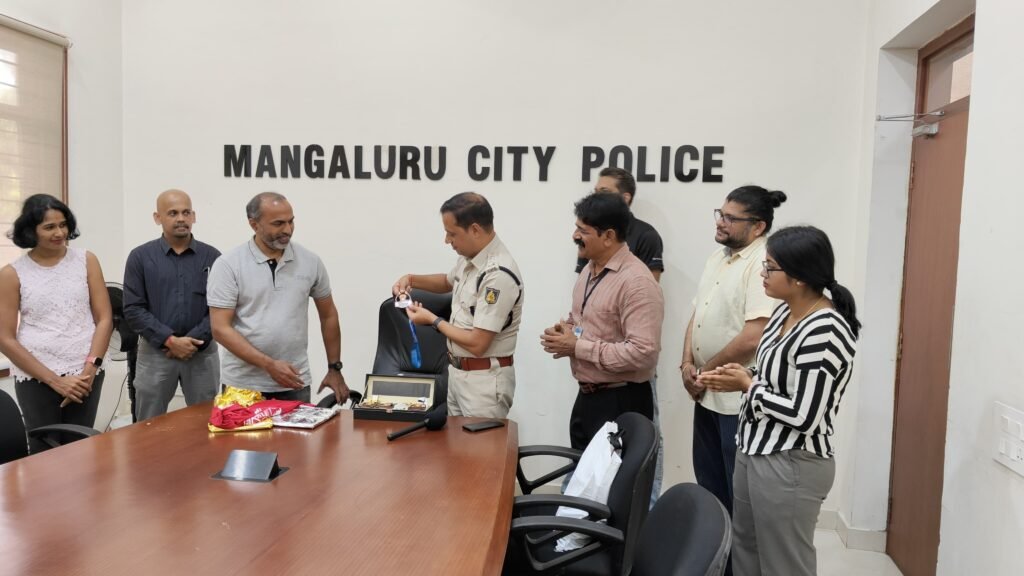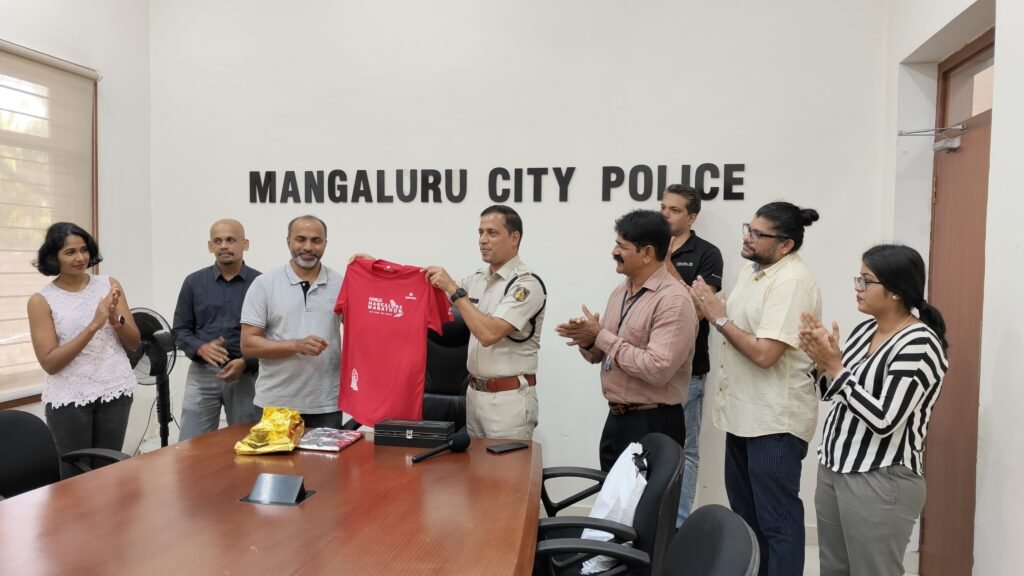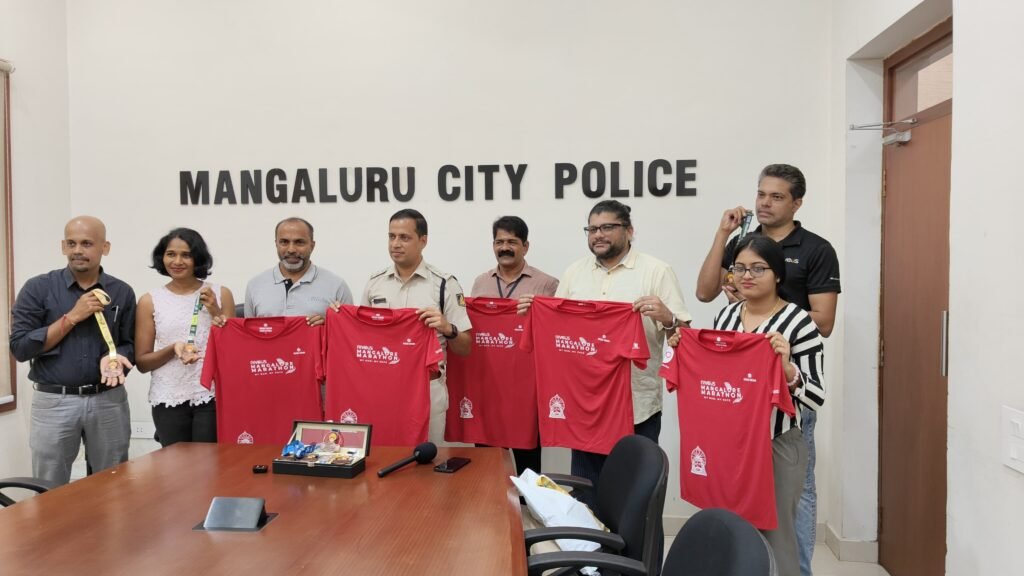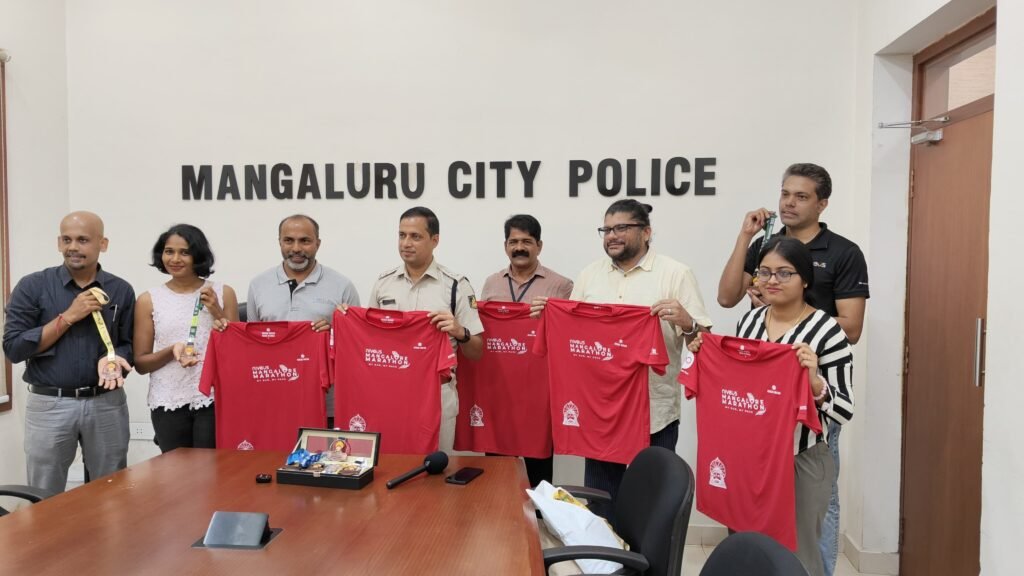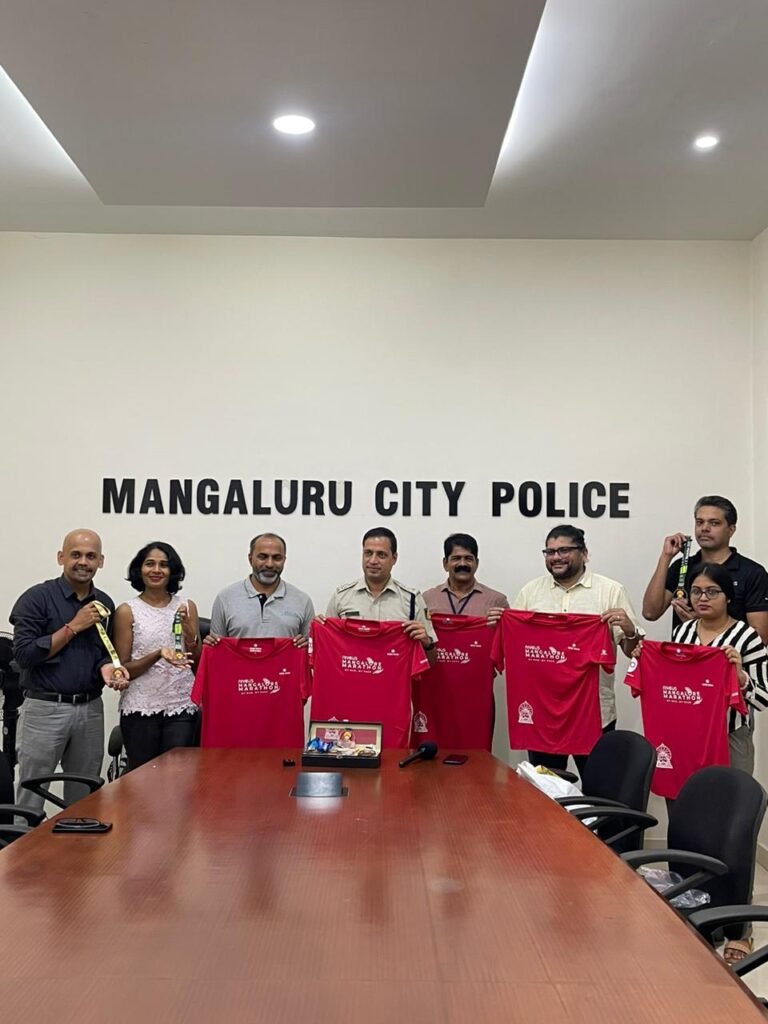 Abhilash Dominic, gave a brief overview of the event during the unveiling ceremony. Amar Kamath, emphasized that the medal was meticulously crafted to celebrate the vibrant cultural heritage of Mangalore. The medal's design, brought to life by the talented artist Surendra Bhakta, proudly showcases the Yakshagana motif on its front. Yakshagana is an iconic art form of our coastal district, rich in tradition and storytelling. Much like the themes often seen in Yakshagana performances, where good triumphs over evil, the medal symbolizes the runners' dedication and sacrifices on their journey to fitness and well-being. The finisher medals are sponsored by MRPL.
The race day T-shirt is proudly crafted by Ruggd Indian, a renowned outdoor apparel company. Adorning this vibrant fabric is the captivating Yakshagana motif, infusing the attire with artistic elegance. It carries the logos of sponsors SL Shet, Grahini masala, Karnataka bank and Medical partner KMC Hospital.
About Niveus Mangalore Marathon 2023:
NMM 2023 will be held on November 5 at Mangala Stadium. It is the largest marathon in the region and the only marathon in the district to have the racecourse certified by the Association of International Marathons and Distance Races (AIMS). This event is expected to attract over 4,000 running enthusiasts, including professional marathon runners from all over the country. For more information and to register, please visit the official website www.mangaloremarathon.com or call 8792088654.
About the Mangalore Runners Club:
The Mangalore Runners Club is a diversified group of runners of all ages and skill levels. The group's objective is to unite runners from all over the town who share a passion for running. Running leads to living an active, fit, and healthy lifestyle. MRC organises a group run every Sunday, mentors beginning runners, offers monthly training schedules and helps to plan and take part in running competitions across the nation