Mangalore is one of the best offbeat destinations in India
A coastal beauty, Mangalore is what you get when you yearn for a serene place. A perfect Mangalore experience is punctuated by the Arabian Sea, and beckons the most. Mangalore (or Mangaluru) is an Arabian Sea port and a major commercial center in the Indian state of Karnataka. Mangaluru is known for its swaying coconut palms, beautiful beaches and temple architecture. It is also an important industrial, commercial, educational and healthcare hub of the state of Karnataka. Mangalore is named after the goddess Mangaladevi. Other names used by the locals are 'Kudla' (Tulu). Here are some of the top tourist attractions that are in Mangalore.
How to Reach Mangalore
Apart from being a major port city in Karnataka, Mangalore is also a relaxed coastal town on the Arabian Sea coast. Tropical climate, seafood dishes, breathtaking backwaters of Netravati and Gurupura rivers, British and Portuguese charm contribute to Mangalore's touristy look. Panambur beach and St Aloysius College Chapel are popular sightseeing spots here. Mangalore is well connected by road, rail and air with rest of India.
How to Reach Mangalore by Air
Mangalore has its own airport located around 15 km away from the city centre. Major flights from different domestic and international destinations serve Mangalore on a daily basis. Depending on need and availability, passengers can board a direct or stopover flight from anywhere in India and abroad. Cabs or buses can be hired from the airport to travel to Mangalore city.
Nearest Airport: Mangalore International Airport, Mangalore
How to Reach Mangalore by Road
Direct and regular buses from different parts of Karnataka and nearby states are available for Mangalore. State and private buses connect Mangalore with places like Mumbai, Kochi, Bangalore, Ooty amongst others. Bus service is available at frequent intervals. Commuting by bus is one of the cheapest ways to go to Mangalore.
How to Reach Mangalore by Rail
Mangalore is served by Mangalore Junction Railway Station. Plenty of mail and super-fast trains connect Mangalore with popular places like Mumbai, Chennai, Bangalore, Karwar, Delhi, Pune etc. Visitors can take a train to Mangalore from anywhere in India and hire a bus or taxi from outside the station to travel to the city.
Nearest Station: Mangalore Junction or Mangalore Central
Some of the Tourist Attractions
Kadri Manjunath Temple
Built in 1068, this temple has a Buddhist architectural influence on the basic Vijaynagri style. It is situated at the base of the Kadri hills, the chief deity being Manjunatha. One of the most famous and oldest temples in Mangalore.
Kudroli Gokarnanatheshwara Temple
The Kudroli Gokarnath Temple is a Hindu temple dedicated to Shiva. The surrounding temples and the main temple itself are built in Tamil Nadu style, decorated with murals showing various mythological legends.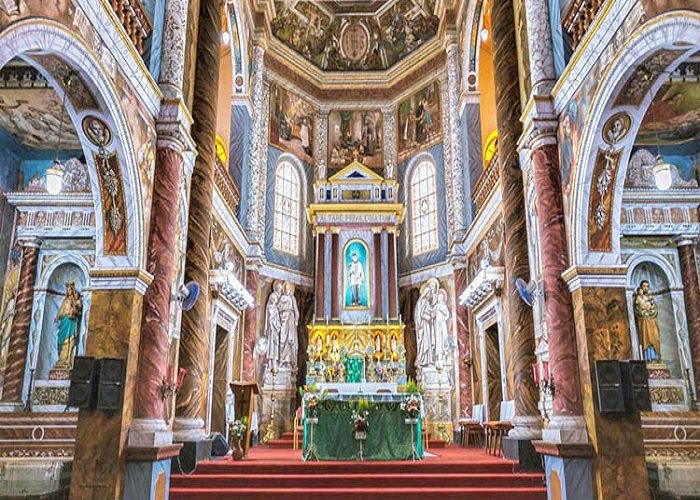 St. Aloysius Chapel
Located right in the middle of the city in all its glory, it was built in 1885, by Reverend Father Joseph Willy. Visitors from over 63 countries from across the world come to honor this sacred and cultural venue. The Chapel also has beautiful paintings done by Br. Anthony Moschemi of Italy.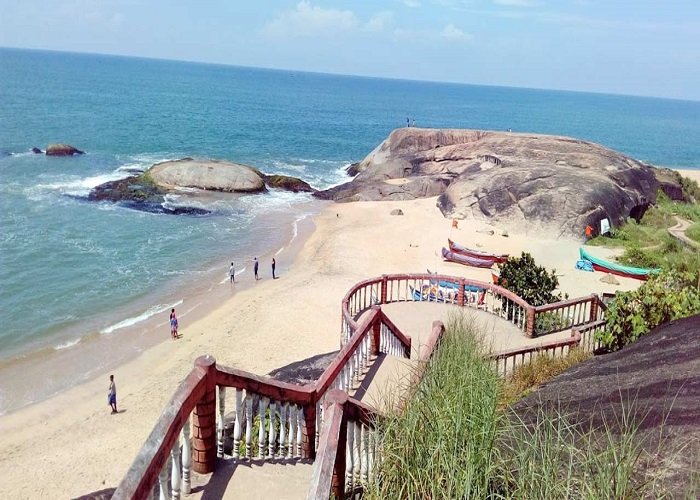 Someshwara Beach
This beautiful Someshwara beach is located 9 km from Mangalore city. The endless golden sands are ideal for walking or sunbathing. Someshwara beach is famous for large rocks on the beach called Rudra Shile. Just next to the beach is the famous Someshwara temple, which was built in the 10th century A.D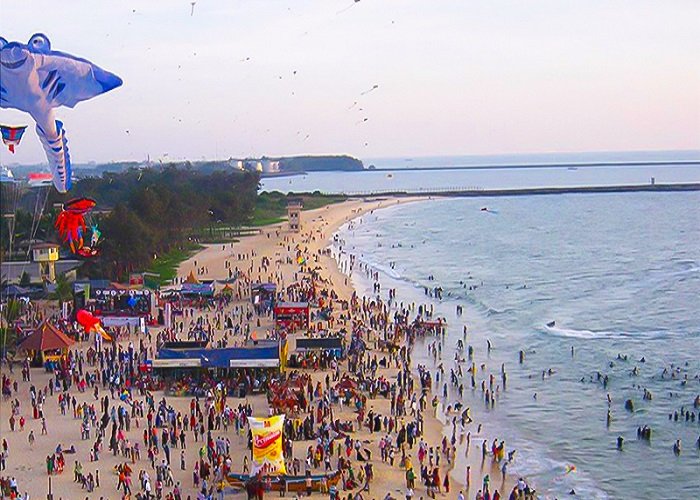 Panambur Beach
Close to the New Mangalore port is the Panambur beach, one of the most loved, pristine, clean beach in the city. Every year it is visited by hordes of tourists and locals as it hosts several events like boat racing, kite festival and sand sculptures competitions.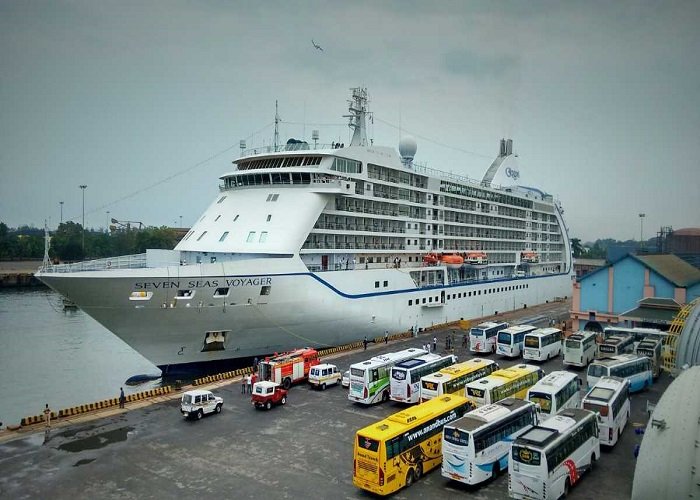 New Mangalore Port
The New Mangalore Port situated in Panambur, Mangalore, and is the seventh largest port in the country. Some of the major products which are exported include pellets, iron ore fines and concentrates, coffee, cashew, manganese, granite stones and containerized cargo.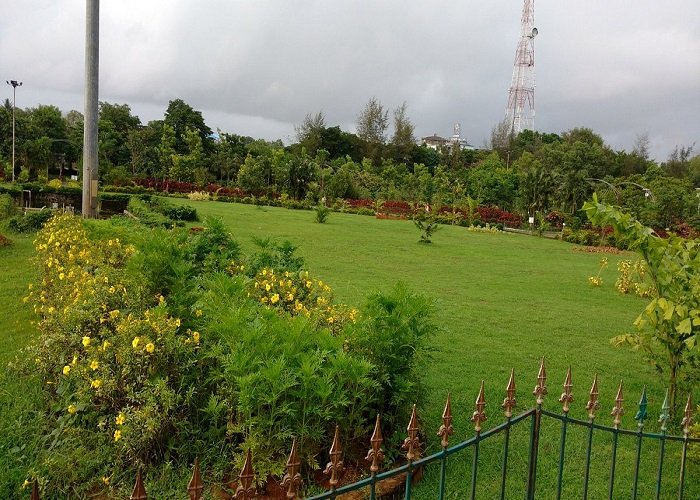 Kadri Park
Kadri Park is a park located in Kadri Gudde. It is the largest park in Mangalore. This park contains a musical fountain and has hosted the Karavali Utsav. The park is famous for flower shows in Mangalore. It is a pleasant home base place for kids, couples, youthful and old.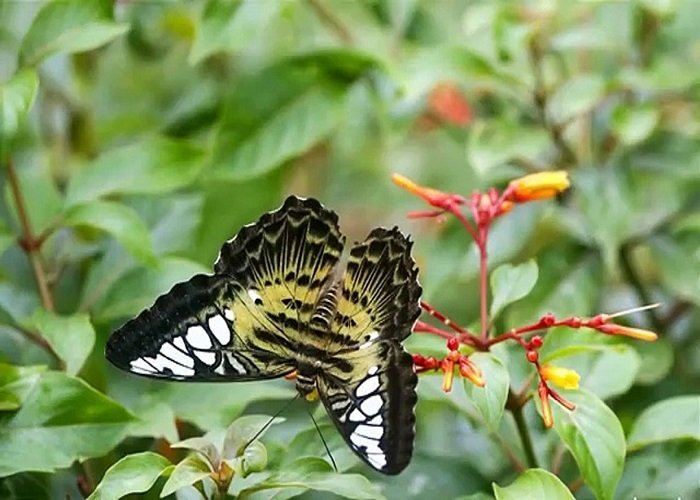 Butterfly Park
Sammilan Shetty's Butterfly Park was set up in the year 2011 by Sammilan Shetty, a young nature lover and butterfly enthusiast. Situated at Belvai, near Moodabidri at the foothills of the Western Ghats, the park is a treasure house of a wide variety of butterflies belonging to this region.